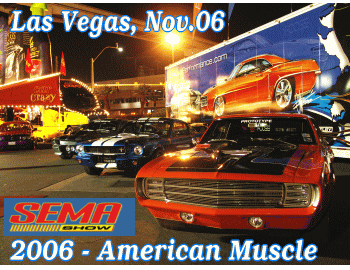 SEMA SHOW 2006 REPORT
CLICK TO SEE AMERICAN MUSCLES!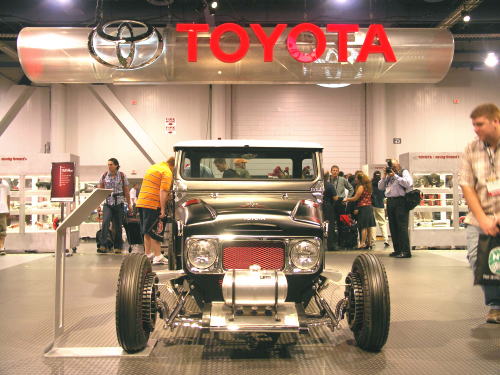 "THE MOST EYE-CATCHING & OUT STANNDING AWARD" (BY KATY)
AT SEMA 2006 IS TOYOTA FJ40 HOT ROD!!!!!
CLICK ABOVE TO SEE MORE REPORT

AMAZING!! SEVEN STOCK 9!!!
Oct.28.2006

The location has been changed to MNAM "Mazda north America Operations" building in Irvine,CA.
Rotorheads were all gathered once again!! In deed, Katy's RX-7 was attending the event : )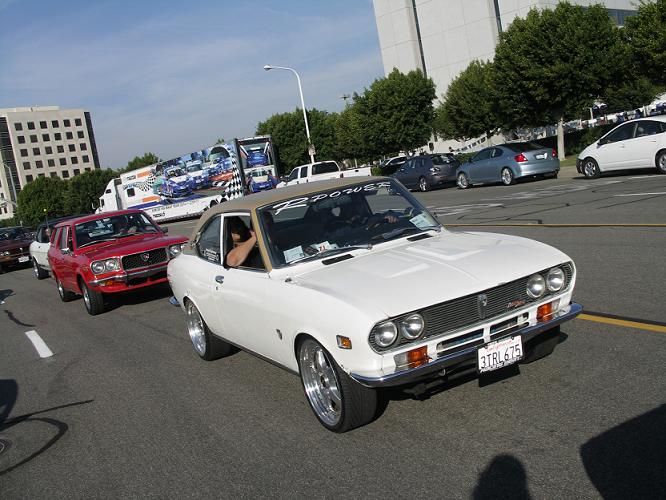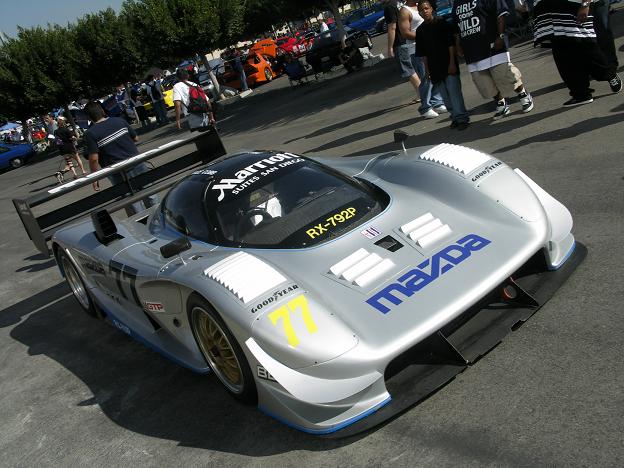 "Look at me" looking KATY's RX-7 : )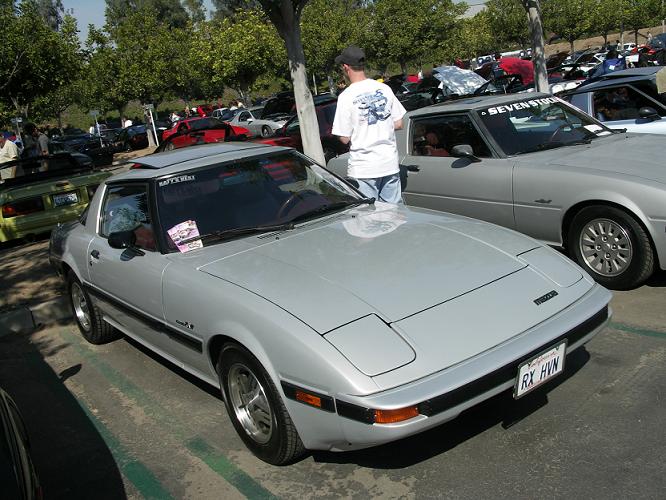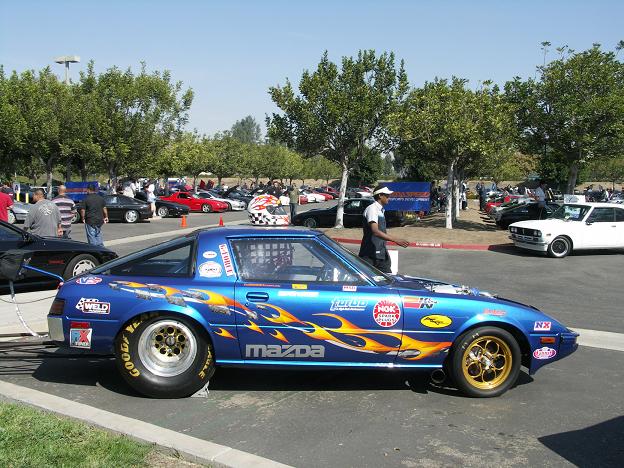 Interviewing the RX-3, that won for the best JCCS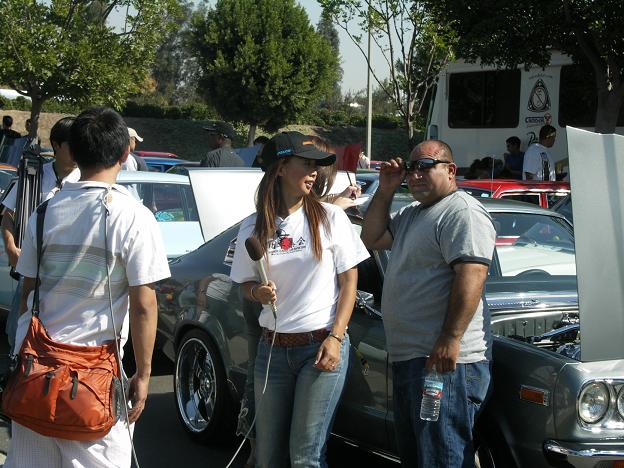 Cosmo Sport Owners Club, Seven Stock9 Tour
We had such a great time, thanks for letting Katy's Nest taking care the tour!!!
日本からのセブンストックツアー。コスモスポーツオーナーズクラブの皆さん、ありがとう御座いました

See you next year at SS10!!! 来年はコスモスポーツ発売40周年です。
左は、RX-7の神様 小早川隆治氏。著書の「車評50」大好評です。
http://books.yahoo.co.jp/book_detail/31755722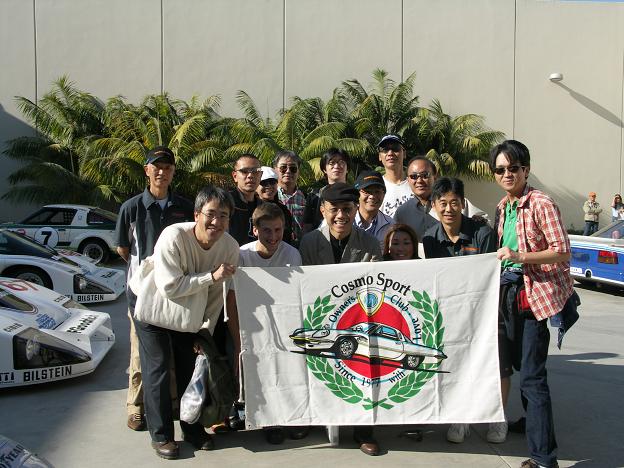 Oct.2006 UP

JAPANESE CLASSIC CAR SHOW 2006 WAS DONE.....
The JCCS 06 was REALLY A BIG THING!!
Thanks tons for all people who participated to the JCCS 06...all Old School Japanese Car fans were gathering and so busy talking abut cars cars cars....food was sold out!!

More pictures here www.japaneseclassiccarshow.com

More pictured ON Katy's Nest at Gallery- J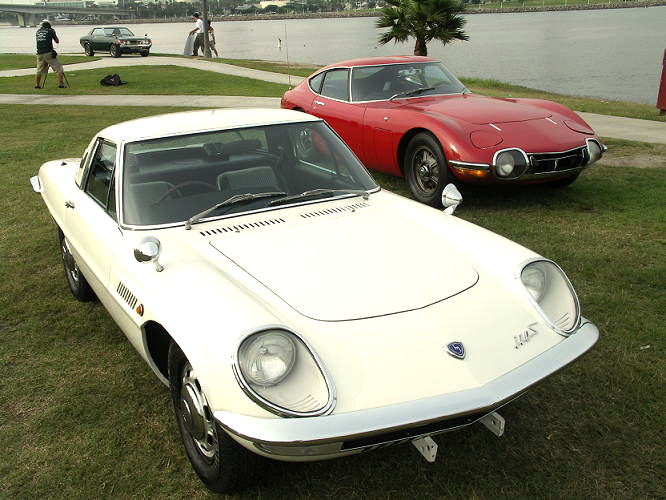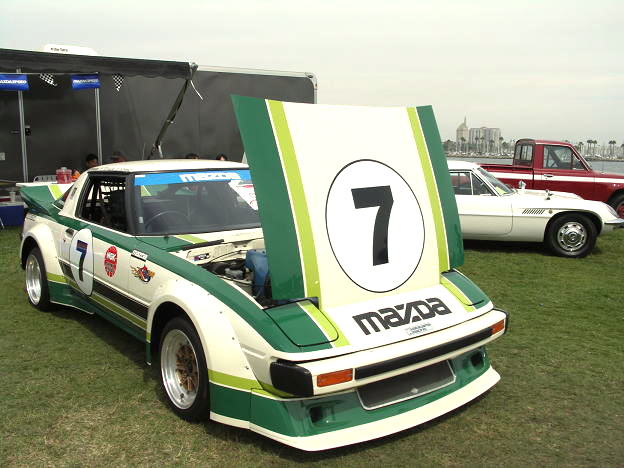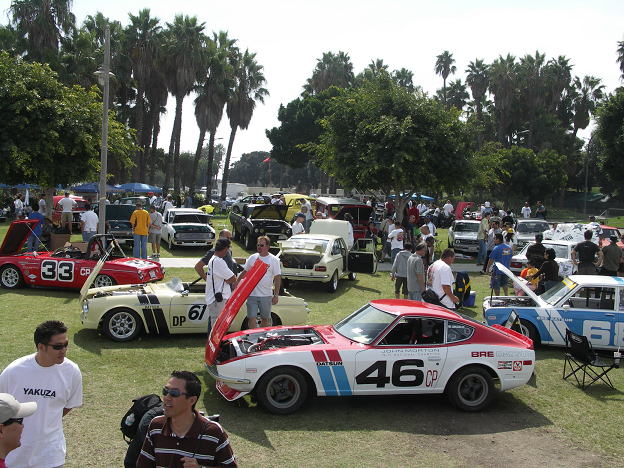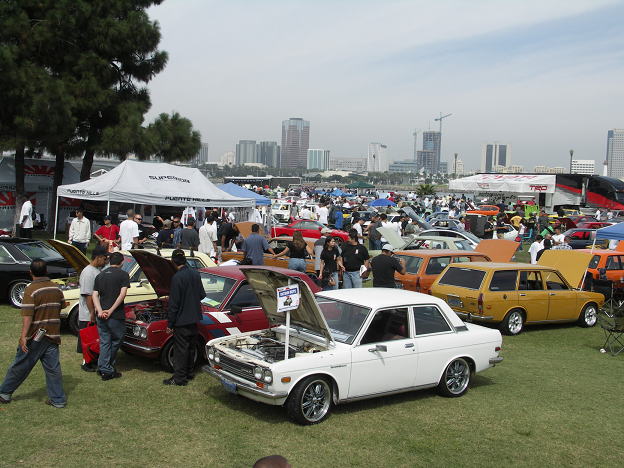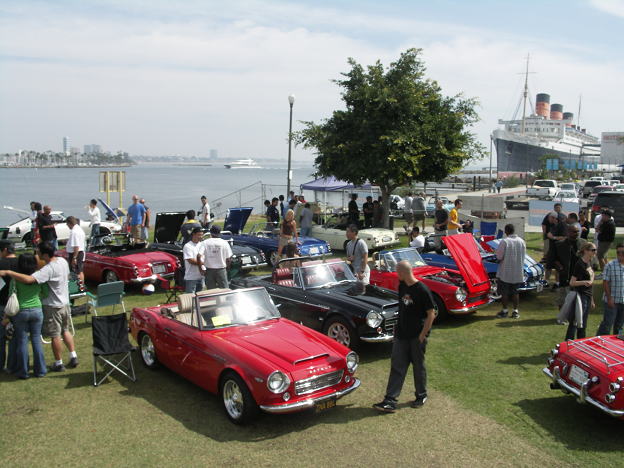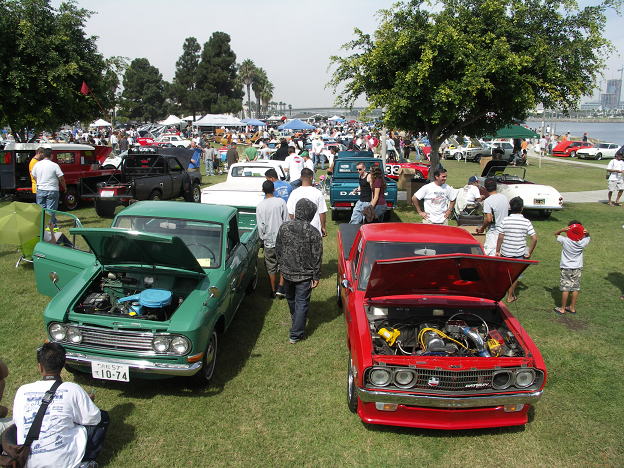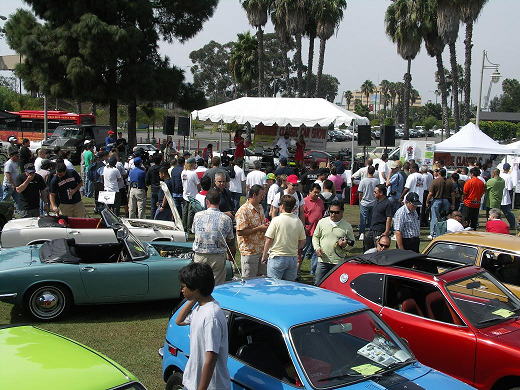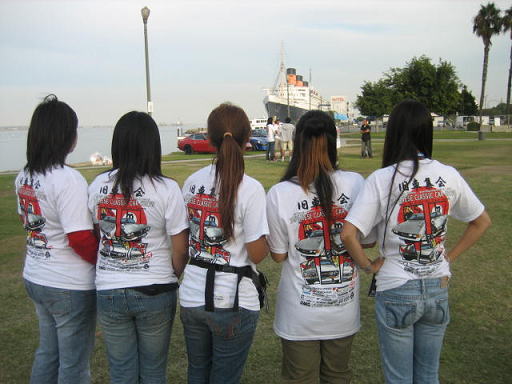 A Big "THANK YOU" FROM THE JCCS GIRLS!!!

合計約320台の日本の旧車たちが、Queen Maryを飾りました!!!
日本からのお客様も沢山参加いただき、JCCS STAFF 一同感謝感激です!!!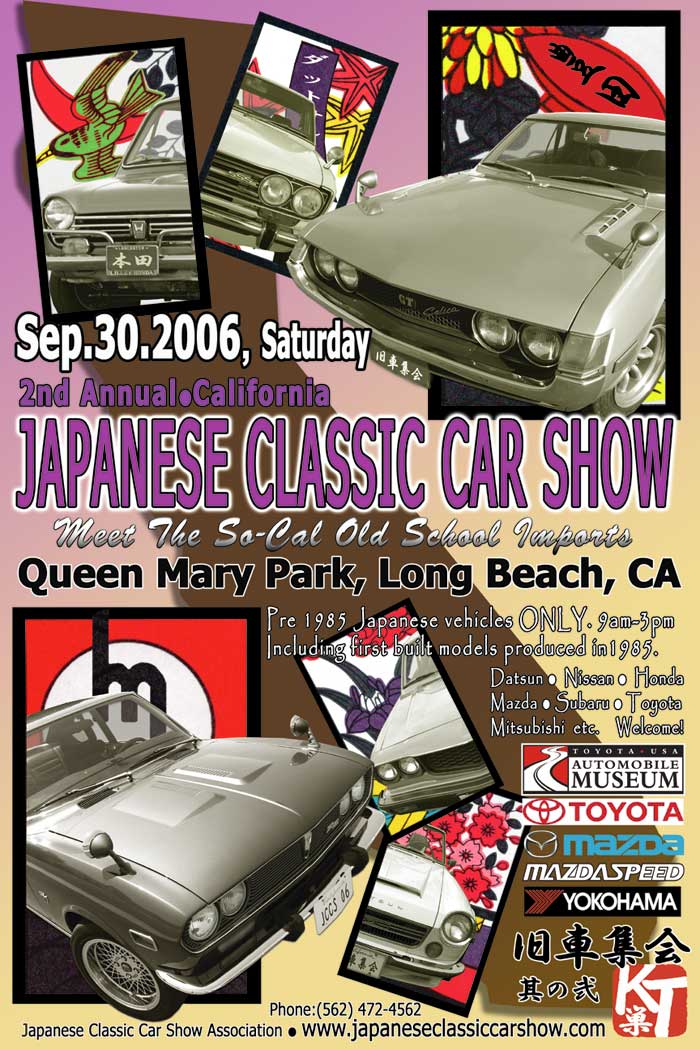 今年で2回目を迎えるJCCS,レジストレーションオープンと共にあっと今に100台は遥かに超え、
まだ1ヶ月以上前と言うのにもうスポットはSOLD OUT!!!状態。ありとあらゆるSo-Calの日本車たちが300台集まります。


www.japaneseclassiccarshow.com









June 2006
The Largest Toyota Event in North Amreica....

Come check out all the TOYOTAs from North to South. TORC presents this year's 11th annual All Toyotafest, once again in Long Beach, California. Tours from Japan, very welcome! This is "must see" event if you have a special place for Toyota in your heart...Toyota, Scion & Lexus event.


全米最大級に成長したのトヨタ車のイベントが今年もロングビーチで開催されました。この模様は日本で発売のライトニングでも見れる!新旧揃ったお祭り、トヨタファンならば見逃せないイベント!!その他のイベントはこちらでCHECK。

KATYでもUPする前に、ここでも楽しめます・Enjoy pics here and there!

to check back what happend in 2005 is here